Leonardo Lucchi's Art Studio is located in the heart of Cesena, his hometown, in the central and evocative Piazza del Popolo, in front of the ancient walls of the Malatesta's Fortress and the sixteenth-century Masini's Fountain.
It is a place of meeting and cultural exchange accessible to all,
in which one breathes that air full of emotions and feelings
that is the basic of every inspiration and artistic expression.

The large and bright spaces also welcome the permanent exhibition of his works
and for some years now have been the headquarters of the Nino Lucchi Cultural Association
which organizes and promotes art events and more ..
Stopping a joyful moment, an idea, a movement,
avoiding everything that can distract or weigh down
has always been my desire and has perhaps become the originality of my work.

The knowledge of materials and techniques allowed me to do so.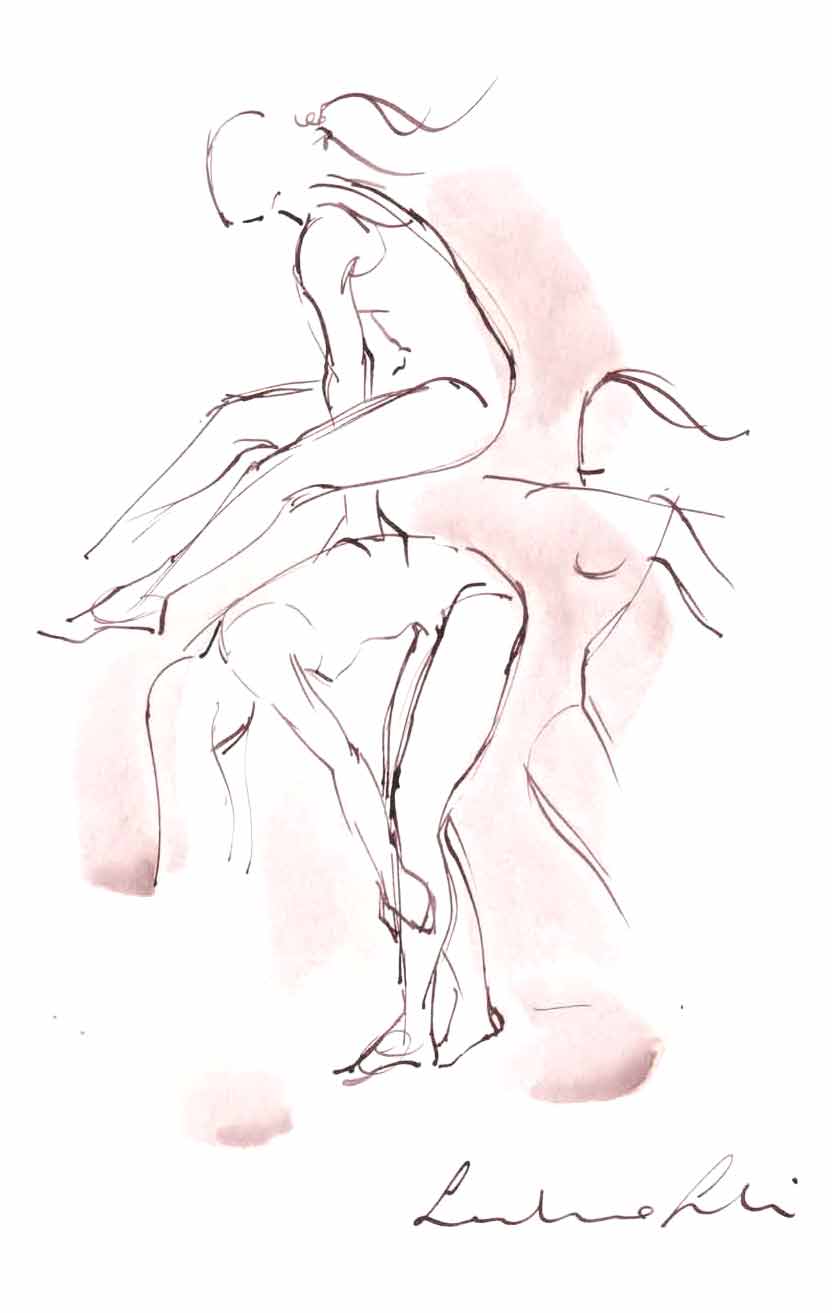 A look from above to the heart of the city that amazes and regenerates.
The center of the Studio is the large room that sees the birth of the works and that contains the history and secrets of the art of Leonardo Lucchi.
Crete, wood, wax, tools, sketches … are the backdrop to creativity in an ordered chaos that fascinates and transmits passion.
The permanent exhibition of Leonardo Lucchi's works is mainly located in the large hall where cultural events of various kinds are also held.
A meeting place that people have come to know and appreciate over time.
It is part of the adjacent church dedicated to Saints Anna and Gioacchino this ancient and suggestive space that hosts exhibitions and art events not only by Leonardo Lucchi, but also by other artists, photographers, poets.
This magical place has hosted for many years the creative passion of Leonardo Lucchi. Entering it was like diving directly into his world, surrounding with faces, figures of women and men, horses running or falling as if enchanted by a spell.
|"Bewitching the truth", this is what Edgar Degas used to state whenever he transformed his real world into an artistic shape by translating the occasional datum drawn from reality into the aesthetic dimension of his art. "An act of bewitchment" is what Leonardo Lucchi accomplishes when he manages to block his Bronzes "as if suspended" in the space, entrusting them to a balance that is apparently "natural" and which, time after time, manages to challenge the law of gravity. |

Dott.ssa Paola Mangia